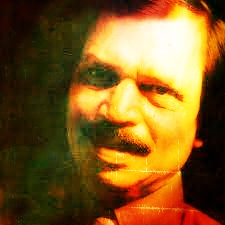 Aitbar Sajid  is one of the best known Urdu poets of our time, born in Multan Division now lives in Islamabad. His poetry has attracted millions.
In 80's he was the one whose ghazals were waited among boys. He was handsome and charming and used to read with Tarannum (rhythmic delivery of words in a tune).
His name appeared in the circle of Urdu Adab 27 years ago. He is a well known Poet, Essay writer, travelogue writer and short story writer but his poetry made him known to each Urdu lover. Many compilations of his poetry have been published.
Aitbar Sajid Poetry Categories
Aitbar Sajid Poetry | Urdu Nazam | Ghazal | Shayari
He is a very famous poet Pakistan. Aitbar Sajid is a Poet, Essay writer, travelogue writer and short story writer. But his poetry is the reason of his fame. Aitbar lives in Rawalpindi but he was born in Multan division. He was counted in the most handsome personalities of that time. He had a very charming personality. In 80's his Ghazals were liked by huge numbers of boys. He was the most popular poet among boys in 80's. 27 years before, his name appeared in the circle of Urdu Adab. He was reading his poem with Tarannum. His first book  was published in 2002. His famous books are Tumhain Kitna Chahtey Hain, Koi Baat Krni Hay Chand Say and much more, but his most popular book was "Mere Khat Mujhe Wapis Kar Do". He is not so happy with his life and always asking everybody to pray. His pain is felt in his poetry to like:
Dhoop Kay Dasht Mein Shishay Ki Radain Di Hein
Zindagi Tune Hmain Kesi Sazain Di Hein